We celebrate the 50th anniversary of our installation in Albal and 70 years since the company was founded.
Last Saturday, about 500 people attended the Industrias Alegre event to celebrate the company's anniversary. The company wanted to remember, in a festive way, the half century since its establishment in Albal and the 70 years of its existence.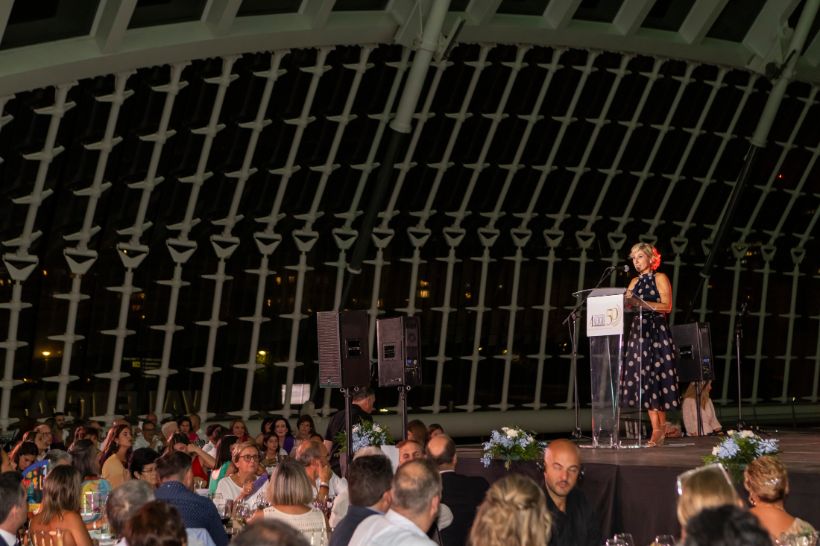 Most of the guests were the company's staff who, together with the retired personnel and the team leading the Polish plant, became the protagonists of the event. Along with Alegre's people, there were also representatives from the business, plastics and motor industry. José Miguel Ferris, the mayor of Albal, also attended as a guest.
A POSTPONED ANNIVERSARY
Actually, the 50th anniversary of the establishment of Industrias Alegre in Albal took place in 2021, but on that date the health situation discouraged this type of massive gatherings. However, the Alegre family did not want to miss this important anniversary because the installation in this town of l'Horta Sud was an important turning point: it was the moment when Vicente Alegre, the founder, decided to enter fully into the automotive industry and face the many challenges that it entailed and the growth that he was going to face. The necessary postponement of the event has also coincided with the 70th anniversary of the start-up of the company, which was born as a small tooling workshop in the Patraix neighborhood.
Monica Alegre, daughter of the founder and current commercial director of the company, was in charge of welcoming the event on behalf of the owner family and did so by recalling the personality of her father, an optimistic, demanding and committed man who managed to transfer all these values to the company and which are key at a time like the present. Because, as the director commented, "success for a company like ours is to stay alive despite all the difficulties".
A LOOK TO THE PAST FOR INSPIRATION
After this welcome, he gave way to the mayor of Albal and finally Enrique Careaga, the company's current CEO, took the floor to comment on the current turbulent situation of the automotive sector. But he recalled that the early 1970s were not an easy time for Spain either from a political or economic point of view. The executive encouraged to remember the past "not to recreate it, but as an inspiration to face the challenges of the future".
After dinner, there was time for fun, jokes and recognition of the value of companionship in the company's history. The final touch, before the drinks and the dance, was to thank the Alegre family, owners of the company, for having made part of the family group all the people who, without having the same surname as them, have been involved in this project that has already completed five decades. And those to come!